Neil & Laurie - House and Pet Sitters
We will take loving care of your home and your pets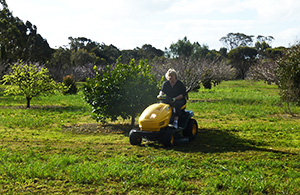 As your house sitter, we perform all the tasks that you would normally do as a home owner. Of course, we keep your home clean and tidy and provide care and affection to your beloved pets.
When we meet with you before the assignment we take careful notes of any special requests that you may have.
Here are some of the routine tasks that we do as house sitters:
Walks – If you have a dog, we take them for walks or provide exercise as per your suggestions. We want to make sure that we keep up your pet's routine as much as possible, since we know that he or she will be missing you.
Food – We will feed your pet as per your requirements and are happy to do special food preparation if requested.
Grooming – We will brush your dog and will also take him/her to the groomer.
Bathing – We will give your dog a bath to keep him/her clean and healthy.
Veterinarian appointments – If needed, we can take your pet to your veterinarian.
Fish – We will feed your fish, whether in a tank or pond. We will also add water if needed and we are experienced at cleaning fish tanks.
Small Animals – Over the years we and our sons have cared for a number of hamsters, gerbils, rats, lizards, snakes, birds, and a rabbit. We are experienced in the care and feeding of small critters.
Pool and Spa/Hot Tub Maintenance
Having owned and maintained an inground pool, an above ground pool, and a Hot Springs spa, we know how to balance the chemicals, keep the pool cleaner operating, program the timers, clean filters, and operate a vacuum.
Gardening
We are experienced organic gardeners and have grown vegetables and flowers in several different climates. We have taken care of fruit trees, including doing annual pruning. We have created compost piles, and designed and built drip irrigation systems.
We will weed, water and feed the plants in your garden and will plant vegetables for you to harvest upon your return if requested. We have even preserved fruits and vegetables for homeowners, both canning and freezing.
Trash Removal and Recycling
We will put out trash and recycling bins on the designated days. We can also haul trash and recyclables to the landfill if needed.
Fireplaces and Wood Stoves
We have owned both fireplaces and wood stoves and are familiar with their use. We can split wood and are used to having it as our primary heating source.
Indoor Home Maintenance
We can change filters in your HVAC system if needed. We can change water filters in your refrigerator. We will replace light bulbs as needed.
We will water and keep your indoor houseplants healthy.
Refrigerator and Pantry
We will only use the food and supplies that you want us to use up for you and will replace anything that we use. We can also stock your refrigerator or pantry for your return if you want us to.
Arrival Meal
We always enjoy cooking a meal for the homeowners upon your return. Tell us what you like to eat and you can come home to dinner. We will clean up too, of course.
Outdoor Home Maintenance and Landscaping
Maintenance – We will sweep walkways, driveways and patios.
Landscaping – We will keep your lawns mowed with push or ride-on mowers, can use edging tools and rake leaves. Neil has designed and installed sprinkler systems in three different residences and knows how to program timers, fix leaks and repair PVC pipe.
Mail and Packages
We can collect your mail for you from the post office or mail box. If you desire, we can screen the mail and let you know about important letters. We can also scan mail and provide it to you via email. Of course, we will keep it all private.
We will be available to receive packages, including ones that you may send from your travels and will let you know when they arrive, checking their contents if asked.
Bank deposits
If checks arrive in the mail, we can deposit them for you in your bank if you make provisions for us to do so.
Security
We will keep your house secure by locking windows and doors when we are away from your home. We can arm/disarm burglar systems if available.
Car Registration
If your vehicle registration becomes due while we are house sitting for you, we can drive the car for the inspection and take care of whatever registration filing that needs to be done.
Transport to/From airport
We are happy to drive you to and from the airport if you are traveling by air. That way your automobile can be left at home securely in your garage and you won't need to pay for airport parking. We can also start your car occasionally to keep it in good condition.
We will do whatever it takes to ensure that you will return home to everything just the way you left it. Here are some other tasks we have completed as house sitters:
Arranged for family members of the homeowner to come by and pick up some items they wanted to borrow.
Arranged for the homeowners' car to be repaired by calling the mechanic that the homeowners asked us to call and taking the car in/picking it up for the repair.
Arranged for the ride-on lawn mower to be repaired. We drove an hour away to pick up the part, delivered the mower to the mechanic using the homeowner's trailer and picked it up upon completion.
Replaced the element in a UV pond water clarifier.
Received a shipment of a large and fragile art piece and photographed it for the homeowners to see that it arrived safely.
Monitored rainfall and diverted water from rain collection tanks when necessary.
Used a chainsaw to remove a fallen tree, cut, chipped and stacked wood.